John Pulsifer Construction, Inc., recently renamed as Pulsifer Construction Inc. is a dependable name in the construction industry. Owner, John Pulsifer, comes from a long lineage of construction in his family. John's Great Grandpa owned and operated a construction business starting in Missouri to Minneapolis beginning in 1903. His Grandpa owned and operated CM Plaster in Minneapolis from 1925-1961, and John's dad started his General Contracting business in 1970 with Fagen-Pulsifer Buildings. In 1983, along with his sons, it became Pulsifer and Sons Construction, until 2006 upon his retirement.
John has been involved with the commercial and industrial construction field since he was 9 years old. He rode with his dad in the summers to work in the shop until he was 12. He then went to work with the crews in the field, forming, pouring concrete, performing carpentry work and erecting steel buildings. At 16, he began running a crew and later moved into Estimating and Project Management. John has erected numerous Pre-Engineered Metal Buildings, structural steel buildings, poured countless yards of concrete, and been involved in every aspect of the commercial, industrial, agricultural, and residential construction projects. In 2002, John Pulsifer Construction, Inc. was established. John decided to specialize in Pre-Engineered Metal Building Erection almost exclusively, filling in the voids with any concrete and carpentry work when needed to keep going. John's wife and two sons are involved in the business. Jill, Vice President of the company, manages the financial and secretarial duties for the company in the office. Our son Kyle is currently a supervisor with the company. Our son Cody Graduated from Minnesota State Technical College in Moorhead with a Construction Management degree, and has now taken over a role in the office learning the ins and outs of running a successful construction company.
These are our Core Values :
Dependability
Quality
Family Oriented
Pride
Experienced
Service
Customer Satisfaction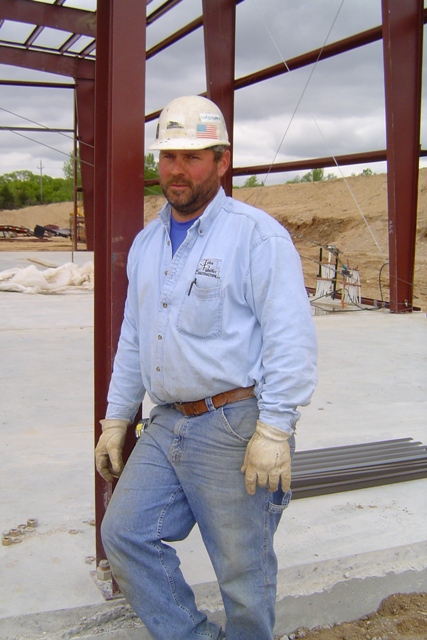 A successful man once told me, "You need to perfect what you do before you can expand." John is continually working with his guys to be one of the very best PEMB (pre-engineered metal building) erectors in the Midwest. Quality workmanship is imperative. We pride ourselves in that we work for the same contractors repeatedly. We have an annual 95-99% repeat business relationship with our customers.
John has the capabilities and resources to be able to work as a Subcontractor or we can be hired as a General Contractor provide Project Management, or assist with the Design Build for any of your projects, as requested or provide complete turn-key projects if requested.