Steel Buildings
Specializing in


Pre-Engineered Metal Buildings
General Contracting
Pulsifer Construction
Design, Build & Project Management
Concrete
Forming, Footings,
Walls, Accent Panels, Floors
Pulsifer Construction Specializing in Steel Building, Design, Construction & Project Management
Pulsifer Construction Inc. strives to provide the best service available to the customer. When you hire or buy a building from us, it isn't going to be the "closeout sale" or "discounted price" building you may see on the internet or social media. We do not associate that nature because of the lack of quality, service, and any unforeseen additional hidden costs. We stand behind our suppliers based on years of service and long relationships. We will put your needs first. We will be with you from start of construction all the way to the end making sure you are satisfied.
PCI has extensive experience in erecting many different brands of pre-engineered metal buildings which include some of the most notable, yet not limited to suppliers from: Metallic, VP, Butler, Nucor, Chief, Star, Olympic, Behlin, American, Wedgcore, etc…Every PCI employee is trained and certified in each field necessary to perform their work, certified equipment operators, welders and annual inspections on every piece of equipment used on your site. We only use the most current equipment and lifts.
Design
Build
Pulsifer knows the initial stages are the deciding factors for success, for any type of endeavor. We ensure each agreement is combed through meticulously with clients.
General
Contracting
It takes resourceful and experienced minds to calculate great achievements. Pulsifer's engineering team is always up for the challenge.
Metal Building & Erection
Once plans are provided to Pulsifer, a thorough review is performed by detailers ready to hash out every detail in order to produce the most accurate shop and erection drawings.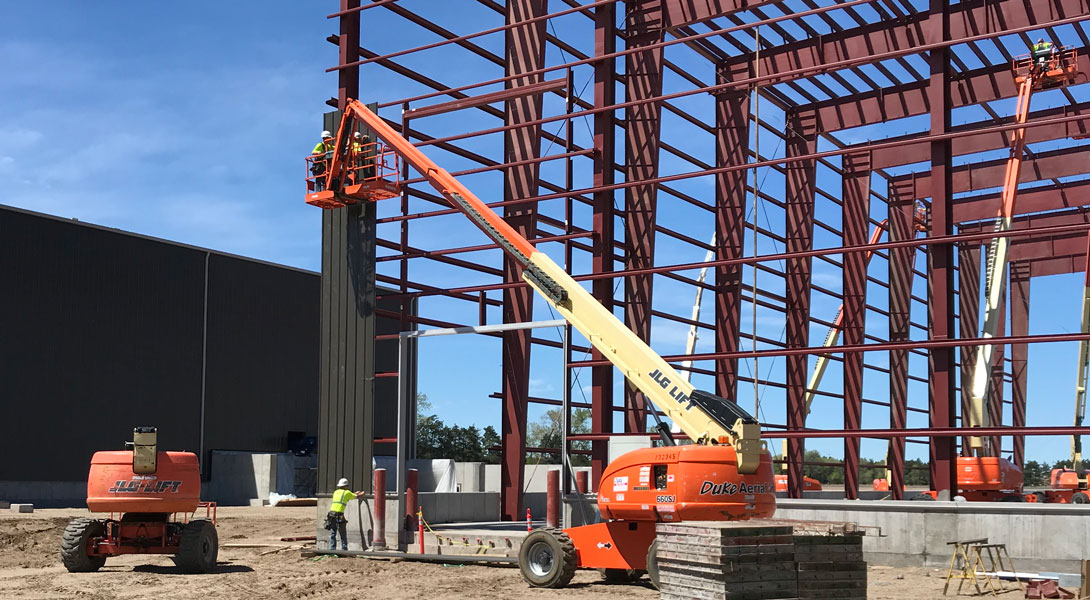 Commercial
Education
Healthcare
Government
Manufacturing
Oil & Gas
Agriculture
Industrial
Want to Discuss
Your Upcoming Project?
Pulsifer will help you get things done.